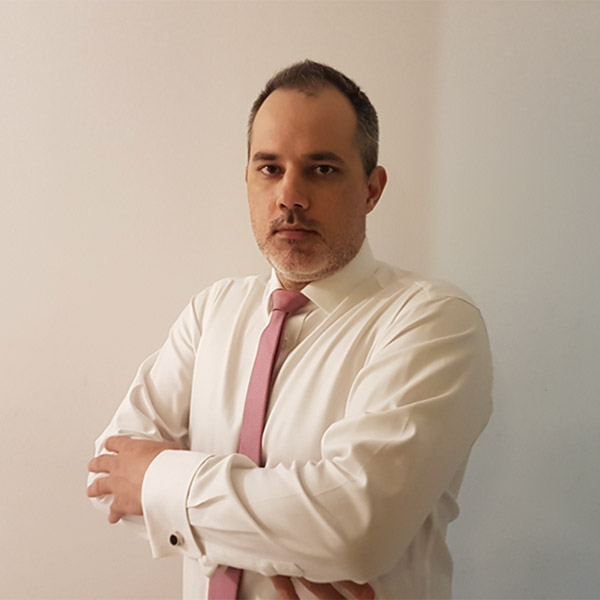 Νame: KONSTANTIOS DIMITRIOS
Role: Academic Fellow
Department: Department of Maritime Studies
Office: Room "V. Metaxas"/ Lambr. 21 Bld.
Telephone: +30 2104142526
E-mail:

konstantios[at]unipi[dot]gr
Dr Konstantios is an adjunct lecturer at the department of Maritime Studies of University of Piraeus, in Greece. He holds a Bachelor of Mathematics form University of Patras, Greece; and he received both his MSc in Economics and Business strategy and his doctorate in Innovation and Finance from the department of Economics of the University of Piraeus, Greece. His work has appeared amongst others and most notably in top tier academic journals such as: Journal of Financial Management (ABS rank: 3); Journal Business research (ABS rank: 3); International review of financial analysis (ABS rank: 3); Journal of International Money and Finance (ABS rank: 3). Dr Konstantios' research interests are in the areas of Corporate Finance; Innovation; Sustainability (ESG) and Corporate Social Responsibility; Sustainability finance and Financial Accounting. Dr Konstantios' teaching is focused on Sustainable Finance; Corporate Finance; International Business; Strategic Management at undergraduate, specialised postgraduate and MBA programmes at university, and other national and international executive teaching centres. He has also taught amongst others: Basic; Intermediate; and Advanced Financial management; Macroeconomics; Applied Econometrics; Risk Management and Investment Valuation.
Economidou, C., Gounopoulos, D., Konstantios, D., Tsiritakis, E., 2022. Is sustainability rating material to the market? Financial Management, 00, 1-53. https://doi.org/10.1111/fima.12406 [ABS rate 3; Impact factor 3,36; Cite Score 5,2; SJR rating Q1].
Fafaliou, I., Giaka, M., Konstantios, D., Polemis, M., 2022. Firms' ESG reputational risk and market longevity: A firm-level analysis for the United States. Journal of Business Research 149, 161–177. https://doi.org/10.1016/j.jbusres.2022.05 [ABS rate 3; Impact factor 7,52; Cite Score 9,2; SJR rating Q1].
Bechlioulis, A., Economidou, C., Karamanis, D., Konstantios, D., 2022. How Important are Capital Controls in Shaping Innovation Activity? Journal of International Money and Finance (Forthcoming- The paper has been accepted, Nov 02, 2022) [ABS rate 3; Impact factor 2,762; Cite Score 3,9; SJR rating Q1].
Firms' sustainability, financial performance, and regulatory dynamics: Evidence from European firms ("Journal of International Money and Finance" )[ABS rate 3; Impact fac- tor 2,731; Cite Score 3,9; SJR rating Q1] (with Maria-Eleni K. Agoraki and Maria Giaka and Victoria Patsika )
Apergis, N., Chasiotis, I., Georgantopoulos, A.G., Konstantios, D., 2021. The integration of share repurchases into investment decision-making: Evidence from Japan. International Review of Financial Analysis 78, 101950. https://doi.org/10.1016/j.irfa.2021.101950 [ABS rate 3; Impact factor 5,373; Cite Score 4,9; SJR rating Q1].
Chasiotis and Vassilios-Christos Naoum , 2022. Asymmetries in the capital structure speed of adjustment: The idiosyncratic case of the maritime industry. "Cogent Economics & Finance", https://doi.org/10.1080/23322039.2022.2066764)[ABS rate 1; Impact factor 1,164; Cite Score 2,0; SJR rating Q2]