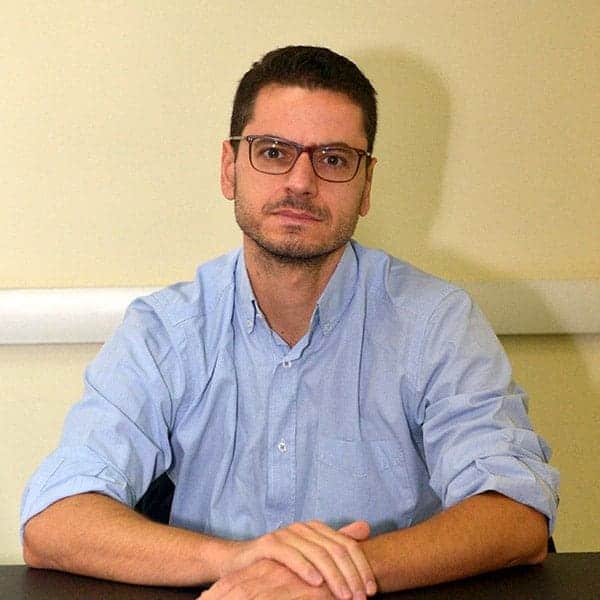 Νame: Artikis Alexander
Role: Associate Professor
Field: Information Technology in Shipping and Transport
Department: Department of Maritime Studies
Office: 514/Lambr. 21 Bld.
Telephone: +30 +30 210 4142539
E-mail:

a[dot]artikis[at]unipi[dot]gr
Alexander Artikis is an Associate Professor in the Department of Maritime Studies of the University of Piraeus. He holds a PhD from Imperial College London on  multi-agent systems, while his research interests lie in the areas of artificial intelligence and distributed systems. Alexander has published papers in related journals and conferences, such as Journal of Artificial Intelligence Research, Machine Learning, the IEEE Transactions on Knowledge and Data Engineering, the Artificial Intelligence journal, the ACM Transactions on Autonomous and Adaptive Systems, the ACM Transactions on Computational Logic, the ACM Transactions on Intelligent Systems and Technology, and the ACM Transactions on Internet Technology. He is a member of the programme committees of several international conferences, including the International Conference on Autonomous Agents and Multi-Agent Systems (AAMAS), the International Joint Conference on Artificial Intelligence (IJCAI), the International Conference on Distributed Event-Based Systems (DEBS) and the AAAI conference on Artificial Intelligence.
Dr. Artikis has been teaching courses on mathematical logic, artificial intelligence, multi-agent systems, calculus, maritime information systems, game theory, and statistics and probability theory. He has given tutorials in several summer schools and conferences, including ΕASSS, IJCAI, DEBS, AAMAS, ECAI and EDBT.
Artikis A. and Zissis D. (editors), Guide to Maritime Informatics, Springer, ISBN 978-3-030-61851-3, 2021.
Publications: dblp profile.