Director: Professor Μaria Boile
---
Deputy Director: Assoc. Prof. Αlexandros Artikis
---
Professor Theodore Pelagidis
---
Assis. Prof. Georgios Daniil
---
Assis. Prof. Stefanos Chatzinikolaou
---
Research

 

Associates: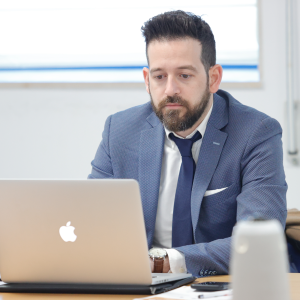 Dr. Eleftherios Sdoukopoulos
Dr. Eleftherios Sdoukopoulos is Academic Fellow at the Department of Maritime Studies, University of Piraeus teaching, for the academic year 2022-2023, two undergraduate courses on "System Dynamics" and "Risk Management in Shipping and Transport". He is also Head of the Transport Environment and Energy Department at the Hellenic Institute of Transport (HIT) of the Centre for Research and Technology Hellas (CERTH). He holds a BSc-MEng in Rural and Surveying Engineering, a MSc in Transport Engineering (both from Aristotle University of Thessaloniki) and a PhD in Maritime Studies from the University of Piraeus. For his master studies he received an Award of Excellence for graduating first in his class, while during his doctoral studies, he received a Fulbright Scholarship for conducting part of his doctoral research at the Department of Civil Engineering, University of Memphis (U.S.). His doctoral dissertation focused on port-hinterland relationships and interactions within global supply chains, while his research interests extend to shipping, port and maritime terminal management, operation and policy making, port-city relationships and interactions, with a clear focus on the environmental and energy dimension. Within the aforementioned fields, he has participated so far in 19 research projects and studies funded under different European, regional and national programmes, and has authored and co-authored 1 book and 44 scientific papers published in international journals, edited books and conference proceedings.
---
Doctoral Candidates:
Anastasios Ziakas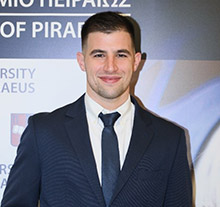 Anastasios Ziakas is a PhD candidate at University of Piraeus. He graduated from the department of Business Administration at Athens University of Economics and Business, specified in Accounting and Finance. During his Bachelor studies, he participated in Erasmus program and moved in Poland for the spring semester of 2018. He also holds a Master in Shipping from the University of Piraeus. In order to successfully complete the program, a thesis was conducted focusing on dry port's location selection and the various governance models applicated around the world. A part of the thesis was presented at ICTR 2021, in Rhodes. His research interests lie on port economics and management, sustainable shipping-including the greening of ports' operations-with emphasis given on energy transition in the maritime sector.
---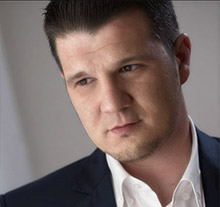 Angelos Angelakakis
He has participated in numerous traffic studies in Greece and Cyprus in collaboration with private companies. In 2019 he attended (with a scholarship) the international training program "Maritime and Port Security", lasting 14 days, organized by the Center for Transport and Maritime Studies of the Galilee International Management Institute in Israel. He is an Associate Researcher at Hellenic Institute of Transport of the Center for Research and Technology.
---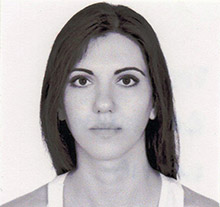 Vasiliki Maria Perra

She is a Spatial Planning, Urban Planning and Regional Development Engineer specializing in Environmental Protection and Sustainable Development and in the Techniques and Methods of Analysis, Planning and Management of Space. Furthermore, she has received knowledge certification in Data Analysis from Data Science & Data Engineering Athens. Since 2018 she is a Scientific Associate of the Hellenic Institute of Transport of the Center for Research and Technology.
---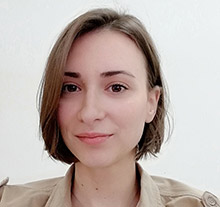 Konstantia Karagkouni

She is an Engineer of Spatial Planning and Regional Development, with MSc in Organization, Management and Planning of Transport Systems (Aristotle University of Thessaloniki, GR). In 2017 she worked for the Transport, Urban Planning and Economics Laboratory (LAET) in Lyon, France. She successfully completed the quarterly training seminar in 2018 held by The Greek Exporters Association (SEVE) "Export trade transactions of products" combining series of theoretical courses and internship in a private company. Finally, she has experience on the management-coordination and implementation of co-funded projects of the European Union (HORIZON, Interreg Europe, etc.). Since April 2020, she is a member of CERTH/HIT, where she is participating in research programs on sustainable mobility and maritime transport.
---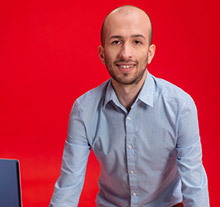 Andreas Kouvaras

He graduated with honors from the Department of Maritime Studies of the University of Piraeus in 2017 and was honored with the scholarship SEVASMIA REGKOS (Propeller Club of the U.S. International Port of Piraeus). He holds a Master's Degree in Business Law (specialization in Maritime Law) from the Law School of the National and Kapodistrian University of Athens. At the same time, he is studying at the undergraduate level at the Medical School of National and Kapodistrian University of Athens and at the postgraduate level at the Information Systems of Linnaeus University. Finally, in 2017 he participated in the writing of the chapter "Coastal and Maritime Tourism" in the collective project "European Governance in key areas for the recovery of Greece: Agricultural Production, Tourism, Maritime Policy" carried out by the European Center of Excellence Jean Monnet of the University of Athens, under the European Commission's three year lifelong learning program (2014-17).